Evergreen home Interior Design Ideas
Do you want to impress your guests at the first look? While visiting your home. If you are planning to do so, this article will help you a lot. We are sharing different interior design ideas so that you can beautify your home. Besides this, we will also discuss different outdoor ideas to improve your home look and green improvement. So, let's start with the first one.
Light Hanging
Lights play an important role in the interior and exterior decoration of any building. Whether it is a house, shop, office, or any other place. The perfect lighting arrangement can double the beauty of the place. An evergreen interior design idea for any building is to hang different types of beautiful pendants. It gives your home a modern and glowing look to your interior. If you install extraordinary and beautiful pendants, it will boost your interior look.  Light hanging is part of both indoor and outdoor ideas of home decoration. And a perfect light bulb selection gives your home a beautiful look.
Color scheme Selection
Although we have included a complete article on Paint & Colors selection. However, we are also including a part, as we think it will be a good interior design ideas as well as outdoor idea for green improvement as well as interior design. According to color experts, you can pick up to five prominent colors for the interior and exterior decoration of your home. If you have no experience with color selection, you can just pick up a color wheel and select the different colors with contrast. We are also including different scheme suggestions. As it will give your home interior a beautiful look. These schemes include Monochromatic, analog, and complementary schemes.
If you are looking for a Scandinavian home interior design, a Monochromatic scheme is the best option. As it consists of one color with its different shades. An analogs scheme includes color selection adjacent with each other in the color wheel. It is another evergreen interior design idea. If you select the color that is opposite to each other on the color wheel, it is a type of complementary scheme. And also give your home interior a beautiful look.
Increasing Greenery
Green is a color of nature, and it has some natural effects on the home as well as the occupants in the home. One of the best outdoor ideas for green improvement is the inclusion of green color and greenery products. Your balcony is the best place for green improvement. Besides this to do interior decoration put some indoor plants. If you are looking for the best plants, Lily & ferns is the best option for it. Besides green improvement, It will give you an amazing outlook of your home office or any other type of building. Besides this, you can use all space of your home to increase greenery. You can also put succulents on the coffee table, to give a welcoming message to your guest.
Furniture Placement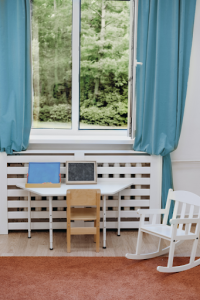 Furniture placement in a unique way can give good look to your interior. A home without furniture is nothing. Therefore, give proper time to place and decorate furniture. Before you place furniture, it is important to buy a specific type of furniture, that gives your room a better look. Always take care of color, paint, size, and design. Like if you are interested in a vintage vibe, then there is no greater option than a wooden especially dark wooden.
If you are looking for contemporary pieces and elegant styles, you should go for a sleek and up-to-date design. Also, take care of callability in the selection of furniture. Another evergreen interior design idea about furniture placement and selection is to take care of space. A space gives your room an elegant look and relaxation. To create more space, go for multipurpose furniture.
Decorative pieces placement
Another evergreen interior design idea is to perfectly place decorative pieces in the perfect place. Besides interior design and decoration, these pieces are signs of good luck and peace. Some common decorative items consist of a laughing buddha, different animal statues like dogs, elephants, horse, etc. you can place the fish aquarium in a place where it can be easily viewed by guests. For green improvement you can place an evergreen velvet on chairs, wall coverings, drapes, bedding, etc. this is one of the most cost-effective methods for green improvement in interior decoration and design. Besides this keep things dress up in a special ratio and manner to keep an elegant look of your home.
READ NEXT: CREATIVE IDEAS FOR ATTIC ROOM DESIGN
RELATED TOPICS: home decoration ideas